Week 1- Patriotic Quilt Along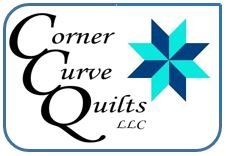 Hello Quilting Friends.
Welcome to week 1 of the Patriotic Quilt Along. This quilt along will be about 4 weeks with the other weekly directions coming out on Thursday mornings at 7:00 am EDT. Directions will come out on the following Thursdays, May 13, 20 and 27, 2021. If you don't want to wait for the weekly directions, then purchase the pattern
here.
The Pinwheels in the Stars and the Pinwheels in the T-shirts patterns will be offered at an introductory price of $9.00 until May 15, 2021. Then the price will go to $12.00.
Click
here
to download a printer friendly PDF.
This quilt will look great with just a few fabrics or many for a very scrappy quilt. It is also 2 ½" strip friendly. Use what you have, or add a few fabrics from Corner Curve Quilts. Follow the directions to make 24 Saw Tooth (Red) Star blocks.

Get mom a gift certificate from Corner Curve Quilts. They are available in $10, $20, $25, $50 and $100 amounts. Click here to shop.

Let's Go Sew!
As Always,
Michelle
cornercurvequilts@gmail.com