What's New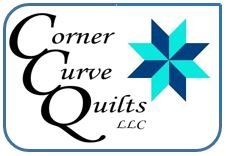 Hello Quilting Friends,
Seeing all the Cy Star Mystery quilts has been great. Keep posting pictures on social media and tag me.
The Cat's Cradle Ruler is back in stock, along with several other rulers. Have you tried one of those wool pressing mats? They are great and the seams are so flat after pressing on a wool mat. The Sky Fossil Fern 108" wide quilt backing just came in and it is a beautiful light blue. To shop
click
here.
Let's go sew.
As Always,
Michelle
Corner Curve Quilts LLC