Skip Navigation
Website Accessibility
Mystery Quilt Along Clue Five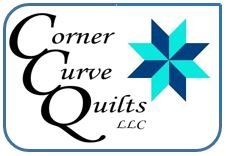 Hello Quilting Friends,
We have rounded the curve and have one more peak to climb. Then it is all down hill from here. This week we will be making the Peak and Points unit again. The color is the reverse of clue two. The peak will be yellow and the points will be red. The total number of units to make this week is 62. Forty-eight (48) units will go in the quilt with 14 units going in the final assembly.

Click here for a downloadable PDF.
Next week will be the big reveal. Just a little bit more to cut and then we will sew the units into blocks and put the quilt together. The next clue will come out on March 18, 2021.
Check out the fat quarter bundles now for sale on my website. Each bundle is a little different, chose between a Frond Fat Quarter Bundle or a Fat Quarter Bundle. The Frond Fat Quarter bundle is made up of fabrics from Frond Design Studios. Click here to shop for these beautiful fabrics. Use coupon code MJ4MA for free shipping on orders over $50. This coupon will be good for purchases made between, March 11, 2021 and March 18, 2021.
As Mary Poppins would say, "Begun is half way done."
As Always,
Michelle
Corner Curve Quilts LLC