Mystery Quilt Along Clue Three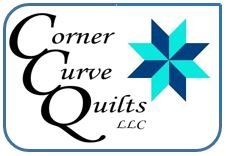 Hello Quilting Friends,

Clue Three is here already. Hopefully you are keeping up. I love seeing the pictures of your progress. Continue posting on social media and tag me. Everyone has chosen great fabrics. If you need to add some more fabrics, check out what recently came in. Shop here.
This week we will be making the Cat's Cradle unit. Again there will be two methods. Method one is piecing using the Creative Grids Cat's Cradle ruler. Method two uses the no tear reusable freezer paper template. Click here to get a printer friendly PDF.
You can still join the mystery quilt along. The clues can be found on the Blog page of my website. Click here for the blog page. The clues are free during the quilt along and available until April 30, 2021. After that a pattern will be made available for purchase.
Any day spent quilting is a good day. Make your day a good day. The next clue will come out March 4, 2021.
Let's go sew.
Michelle
Corner Curve Quilts LLC