Skip Navigation
Website Accessibility
Mystery Quilt Along Clue Two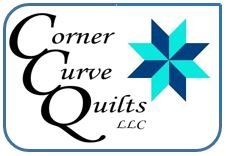 Hello My Quilting Friends,

If the first clue didn't peak your interest, then maybe clue two will. If you missed clue one if can be found on the Blog page of my website. Click
here
for Blog page. The clues are free during the quilt along and available until April 30, 2021. After that a pattern will be made available for purchase. Not sure about making the quilt right now? Then save the clues for later.
Clue two is making an isosceles triangle in a square. For a printer friendly PDF click
here
. There are a lot of this unit to make. If you don't already have the ruler you might consider purchasing it for ease of making this unit. Click
here to shop
. If an item is out of stock that you want to purchase, send an email to cornercurvequilts@gmail.com and I will send you a message when the item comes in.
The 1st method will give the cutting sizes in a Cutting Chart and/or Template for each unit. Clue Two uses the creative Grids "Two Peaks in One" ruler. Don't have the ruler mentioned, then use the no tear freezer paper piecing method in clue two.
The 2nd method is the no tear freezer paper piecing method. If you don't have the Add a Quarter ruler, then line up your regular ruler so there is a 1/4" of fabric from the edge of the folded freezer paper template, to cut the seam allowance. Don't have freezer paper, use computer paper with a dab of washable glue or a flat head pin to hold the fabric to the paper.
Have fun piecing this week. The next clue will come out on February 25, 2021. With every quilt, learn something new.
Let's go sew,
Michelle
Corner Curve Quilts LLC