Mystery Quilt Along Clue One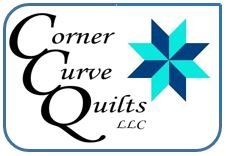 Hello Quilting Friends,

I am excited about the Cy Star Mystery Quilt Along and hope that you are just as thrilled. It has been cold and snowy here in Michigan. So the weather is perfect for spending time in my sewing room. This mystery quilt along will help get us through the last few weeks of winter. A new clue will be emailed out each week, on Thursday at 7:00am EST, for the next six weeks. The clues will be free to download and print until April 30, 2021. Then the clues will be taken down and put into a pattern that can be purchased.

The clues will be posted on my website on the blog page. Or you can click

here

for a printer friendly PDF. Download and read through the clue, then print off the pages you need.

Two methods will be given for each clue. The first method will be traditional piecing. Make sure to read all the directions before you start as there are many ways to make the units in each clue. If you don't have a given ruler, then use what you have. However, cutting might be different and/or more fabric could be used than listed for this project. The finished and unfinished sizes will be given for each unit. Shop here to get the Creative Grids Two Peaks in One and Cat's Cradle rulers that are used in this quilt along. They are not used in the first clue, so you have time to order. The second method will be no tear foundation paper piecing, using freezer paper for the templates. The Add a Quarter ruler is a great tool to have for paper piecing.
If you share on social media, use the following hashtags: #CyStarquiltalong, #CyStarQuilt, and #cornercurvequilts. When sharing please refrain from listing sizes and number of units made. For friends that are interested in joining the mystery quilt along, please send them to www.cornercurvequilts.com for the clues and to sign up for the newsletter. I am looking forward to seeing all your color combinations. Remember, if you are changing the colors, be consistent. Make sure you have good contrast. The red, yellow and white is a beautiful and bright quilt.

Until next time, let's go sew.
As Always,
Michelle Tuller
Corner Curve Quilts LLC
cornercurvequilts@gmail.com